New Global GoalsCast – can companies save the planet?
As you may know through Greta Thunberg's boating escapades, the interjection from the Pope, and the EU Parliament declaring a climate emergency, the UN's Climate Change Conference (COP25) kicked off this week in Madrid.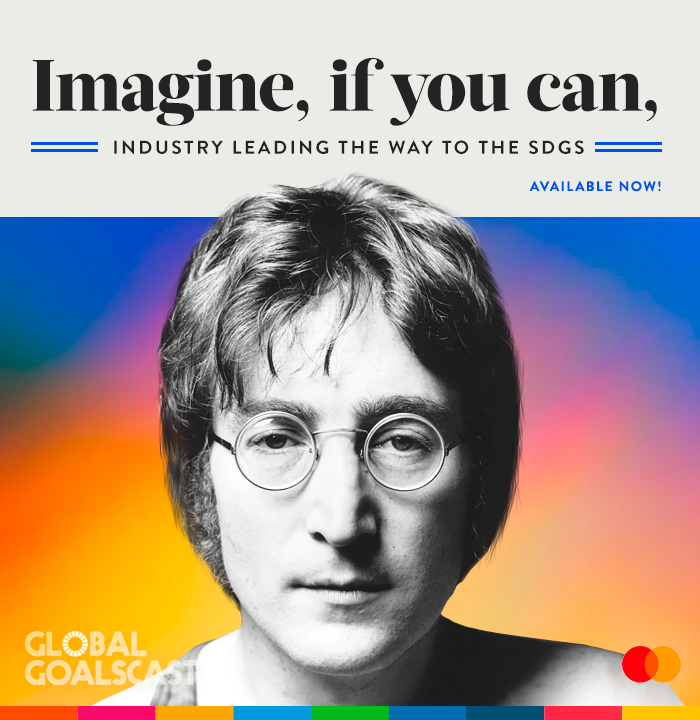 In some ways it is a bittersweet time for those of us who champion the global goals.
On the one hand, climate change has never been more openly discussed, debated and fretted over in the media. It Isn't just Greta, politicians of every stripe seem to have developed a passion for reducing carbon emissions, transforming agriculture and investing in zero impact energy projects.
Yet at the same time we are faced with the enormity of the challenges that face us while knowing that in many countries populist politicians (he who must not be named) are either climate change deniers or pay lip service to environmental objectives.
And time is running out too. As António Guterres the Secretary-General of the United Nations, said at the conference the time to make decisions is now.
"By the end of the coming decade we will be on one of two paths," he said.
"One is the path of surrender, where we have sleepwalked past the point of no return, jeopardizing the health and safety of everyone on this planet. Do we really want to be remembered as the generation that buried its head in the sand, that fiddled while the planet burned?
"The other option is the path of hope."
Can brands help?

While individuals do their bit, many politicians are floundering. So might there be another solution. It is time for companies and brands to step forward and move beyond greenwash and purposewash. They could address their own contributions to global warming, while at the same time develop solutions that can help make positive changes in helping the world achieve the global goals.
Now, prominent corporate leaders have begun a new firm with the express purpose of making business and industry better global citizens. They have named the firm, Imagine, after the John Lennon song.
In this episode of Global GoalsCast, Claudia Romo Edelman and I discuss Imagine and talk with two of the founders, Paul Polman, former CEO of Unilever, and Valerie Keller, a well-known CEO whisperer, coach and expert in transformational business leadership.
Keller and Polman argue that much can be accomplished by creating "collective courageous behavior" by corporations working together to achieve what no one of them might take on alone. Their first effort is underway in the Fashion industry and they talk about future plans for travel, tourism and, perhaps, even energy.
We discuss Imagine, the company's place in what they describe as a movement to create a "better capitalism," not replace it. "What we are really seeing in this world is that many people are dreaming for a better world than we have currently," Polman says.
We have a terrific Facts and Actions section (to make you look smart in front of your mother in law) "to help meet the moment…the decisive decade of the 2020s" from a leading expert in sustainable business, Aron Cramer, President and CEO of BSR, a not-for-profit which advises companies on sustainability. You can read Cramer's 2019 CEO letter, "A New Climate for Business," at: https://www.bsr.org/en/our-insights/blog-view/the-new-climate-for-business-letter-from-aron-cramer
Laura MacKenzie, Senior Vice President of our sponsor, Mastercard, describes Mastercard's work creating digital systems to pay garment workers, predominantly women, around the world. This protects their earnings and increases their access to the formal financial system. "many of the women," MacKenzie says,  "also have ambitions of their own They would like to own land they would like to start a business. That's what's so exciting about this work."
You can listen to the Global GoalsCast here